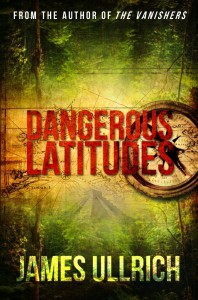 Buy the eBook!
Travel writer Matthew Hunt has covered stories, people, and dangerous destinations all over the planet. But nothing has prepared him for his latest assignment.
A call from a young woman with an incredible claim sets him on a once-in-a-lifetime quest for a fabled Lost City in the darkest reaches of the Amazon jungle.
The woman, a beautiful young historian named Elena, claims to have received a letter from her father, long thought to have perished while researching the fate of a sixteenth-century Conquistador. Held against his will deep in the jungle, he makes a desperate plea for help.
Armed with a cryptic warning and a set of clues, the worldly travel writer and the youthful historian begin a desperate quest to find the truth behind the man's disappearance—and the mysterious object of his pursuit—before it's too late. Their search for the truth will take them from the dusty archives of Spain to the furthest depths of the Amazon.
With each new revelation, another piece of the puzzle emerges, and other questions are raised. Along the way, the pair finds that some allies are not who they seem, and make a deadly enemy who intends to keep the spoils for his own.
All of Hunt's resourcefulness and determination will be needed to stay alive and solve the mystery. What secret really lies in the heart of the rainforest? A glimmering Lost City, a Fountain of Life, or something more sinister than they can imagine?
Praise for Dangerous Latitudes
"The characters, settings and story line keep you moving forward and engaged."
"If you like action adventure tales, I think you might enjoy Dangerous Latitudes."
"…all the makings of a rollicking adventure."
"The characters come to life and the adventure keeps you turning the pages as fast as you can. If you are looking for a change of pace from the run of the mill mundane stories out there, then this book is for you. It promises adventure and it really delivers."